Top graphic design trends for 2020 that will get you noticed on Instagram:
Getting ahead of the top graphic design trends for 2020 can make sure that your Instagram can look better and capture more followers. Here are some of the top ways that you could be elevating the look of your Instagram this year:
Using analogue textures:
Making your Instagram look more like an old photo album has become a big trend for the year 2020. There are a number of filters that can help you get creative and make your photos look like they have been sprung from an old photo album or a billboard.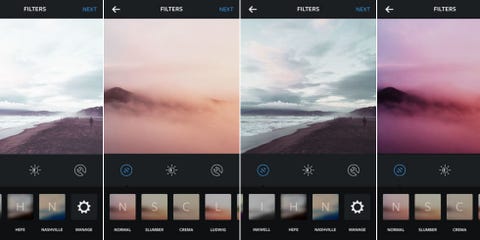 Collages:
A big trend this year is also creating collages and having overlaid scenes for your collages. Posters and other interesting features that can be added from your graphics library will produce a stunning collage that can showcase some of your favourite photos.
Pigments in powder:
The pastel tone for 2020 is also heavily favored. In the year 2015 there was a big trend towards pink, pastels also made a big impact in the year 2019. This year introduces pastels which are more metallic or industrial. Earthtone pastels have become a big favorite and introducing textures that look like a powder coated pastel seem to generate some of the most engagement on Instagram.
Vintage technology:
A throwback to vintage technology is a massive graphic design trend for 2020. Many artists including Rihanna have been featured in posts that look like old GeoCities pages, Myspace and windows 95 paint posts. Adding in filters to make your content look like it was filmed on a vintage camcorder or the borders of nostalgic computer programs can make for posts that are engaging with the types of nostalgic.
Keep some of these top graphic design trends in mind for 2020 so you can get more engagement on your Instagram page.
Looking for more ways to grow your Instagram page? Check out Instelite Services for Shoutouts, Growth Services, Engagement Pods, and more!
And be sure to check out our founder Dr. Jay Feldman and what he is working on next!
[widget id="text-5″]